Xecure Podcast is all about standing in your power, finding your magic and sharing it with each other. Through chats about the obstacles we each have and experience every day. As well as identifying different ways we can love ourselves unconditionally, along the way. As a Latinx community we experience many uphill battles, this podcast aims to highlight the strength that we reach the top of our hills with, every time we triumph.
Episodes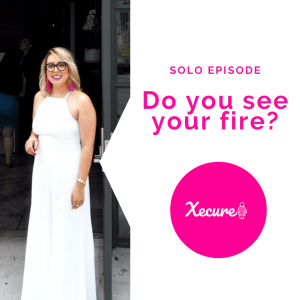 Friday Nov 08, 2019
Friday Nov 08, 2019
Here is a raw uncut solo episode. I am practicing following the ping to create when I feel it. I tend to put it off and then never get back to it, so tonight I challenged myself to record, convert to mp3 and then post. no time to comb through and edit mishaps, heavy breathing or repetitive umms. 
enjoy, I know that the message will reach those that are ready for it. Thank you all.