Xecure Podcast is all about standing in your power, finding your magic and sharing it with each other. Through chats about the obstacles we each have and experience every day. As well as identifying different ways we can love ourselves unconditionally, along the way. As a Latinx community we experience many uphill battles, this podcast aims to highlight the strength that we reach the top of our hills with, every time we triumph.
Episodes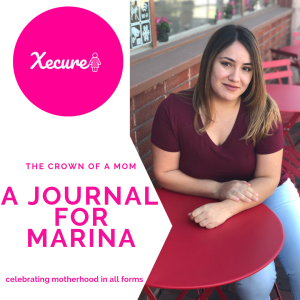 Thursday May 16, 2019
Thursday May 16, 2019
Meet Carmen Baltazar, a Mujer full of positivity, love and support with an eager heart to give it all away. She is the creator of The East LA Girl through which she aims to empower her community and all those who inhabit it to live in pride and connection to their roots.
If that isn't amazing enough, she is also working on putting on an event to create space for other women who have felt disconnected from their community, culture or roots because of the stigma it has been burdened with.
She lives and breathes community empowerment! If you feel connected to this as well then you can find her on IG under @theeastlagirl
Also, you can find her fitness coach page under @carmen.bfit where she pushes women to achieve their fitness goals and creates a community to keep others and herself accountable on their health journey.
Thank you, Carmen, for sharing your story of miscarriage with our community. Thank you for sharing a different experience within this event in women's lives. Thank you for being open and for opening your heart and home to us. 
_____________________________________________________________________
Music information:
Soundtrack from: http://freemusicarchive.org
Audiobinger you can find his IG:audiobinger
or his site audiobinger.net
where you can learn more about his musical creations, he also has a donation section for those who are willing and able to support his work, since he does provide dope free music tracks. 
A big thank you to both the website where I found Audiobinger and to Jason "Jay" Thomas the creator of the music !!!
Also used: https://www.purple-planet.com
A website where you can access and download free music as well as pay for music and its